Current project:
Still Haven't Found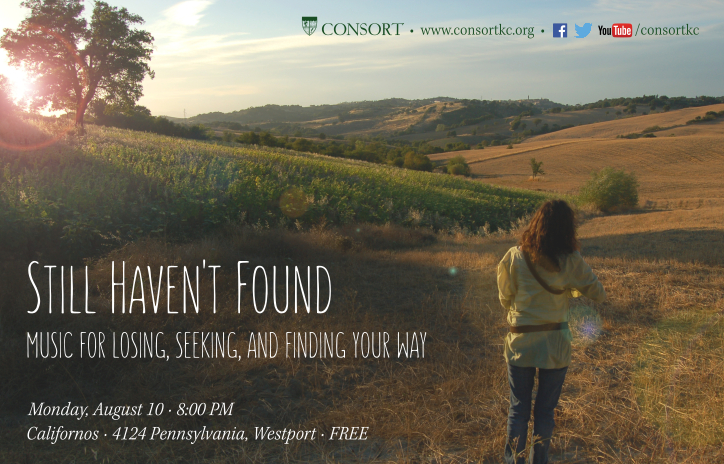 Check out our summer lineup, "Still Haven't Found," here.
What is Consort?
Consort is the only post-classical chorus in the United States! Founded at the University of Missouri–Kansas City, we expand the boundaries of choral music with informal concerts, popular venues, open rehearsals, and more. Consort is open to all young singers in the Kansas City metro area.
To learn more, see About Us.
News
Still Haven't Found
Come check out our spring lineup, Still Haven't Found: Music for Losing, Seeking, and Finding Your Way, when we go live in August:
Monday, August 10

th

at 8:00

pm

, at Californos (4124 Pennsylvania, in Westport).
See our events page for more info!
Get in touch with us
Send us a message — it'll go straight to our Director. Just click here.
We're also on Facebook, Twitter, and YouTube! Follow us and share your thoughts.




Website and all contents copyright © 2013–2015 Abraham Wayman.
Typeset in Cabin, by Impallari, Cardo, by David J. Perry, and Tierra Nueva, by Sebastian Nagel.

Last updated Aug. 3rd, 2015.
Best viewed in Mozilla Firefox.